Let me be honest real quick. I say I love to read, and I totalllly do BUT it usually takes me months to finish a book unless I am on vacation by the pool or beach, lol! Is anyone else with me that they try to read before bed and fall asleep after 1 chapter?!?! I love a good murder mystery book- something that keeps the pages turning.
Here are some of my favorites (in no particular order) that you can order a hard copy or download on your kindle right through Amazon. I personally prefer a hard copy and once I am done I give it to a friend to read! TIP: I always buy used books on Amazon - they always come in perfect condition and they are normally more than 1/2 price!
1.
The Butterfly Garden by Dot Hutchinson
- TBH this one is dark and a twisted but it is a page flipper and will make you think "wtf" after every chapter. This one is about a girl who was kidnapped by a sicko who is obsessed with butterflies. The story is about her experience in his "butterfly garden". The paperback is $11.99 on amazon and the kindle download is $0.00 prime!
2.
The Nightingale Kristin Hannah
- I didn't think I would get into this one because its not a murder mystery but OMG, when people say this is one of the best books they have ever read, it is so true. Also, 38k 5 star review on amazon... The book is about 2 sisters during WW2 who take different 2 different paths when the Nazis invade France; one sister tries to save others and the other tries to save her family.
3.
The Couple Next Door by Shari Lapena
- If you don't like waiting until the last chapter of the book for the plot twist then this one is for you! The big twist is right in the first chapter which makes this book a page flipper. It's about a couple who goes next door to a dinner party and while they are there a crime is committed - crazy twists every time you turn the page!
4.
Pretty Girls by Karin Slaughter
- I finished this book in 2 days when I was on vacation. It is one that you just want to keep reading. 3 sisters- 1 went missing over 20 years ago. One of the sisters husbands die and everything starts to unravel on how there is a connection between the two.
5.
Behind Closed Doors by B. A. Paris
- When you first read this book you think the couple in the book has it all and is picture perfect... until you start reading and realize how twisted their relationship is and what goes on behind their closed door.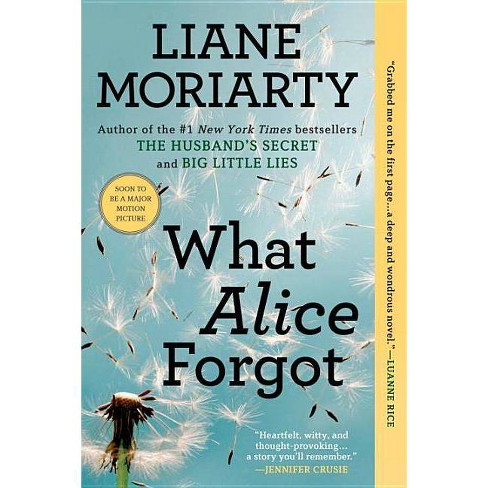 6.
What Alice Forgot by Liane Moriarty
- This one isn't a murder mystery but it is good! Alice is married with a kid and she falls and hits her head at the gym. When she wakes up she is at the hospital and is divorced with 3 kids. The book is about how she puts pieces together to tell her the story of her life for the last decade that she has no memory of.
7.
Pieces of Her by Karin Slaughter
- This is actually the book that I am currently reading and I wasn't going to put it in this list because I haven't finished it BUT the plot twist hits by the 2nd chapter and its GOOD. I can't give a blurb yet because I don't really know much about the book. BUT if you like fast plot twists, check this one out! I love any book by Karin Slaughter.
I'd love to get recommendations from you!
xo
Haley